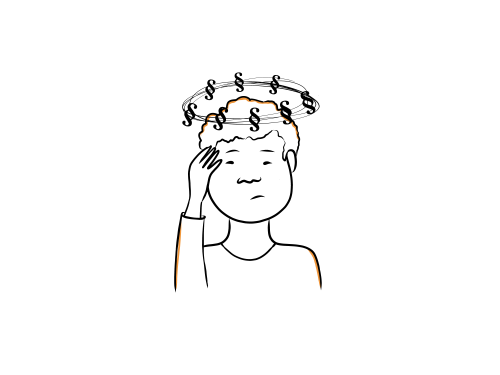 Rent, lease, sublease. Or maybe a gale?
Published:
Before we start dealing with specific cases and situations, we need to know where we are actually located in the system. Renting is primarily a legal matter, of course, the main meaning and purpose is in the vast majority of cases to have a "roof over your head" - to have a place to live. But believe me, that's the last thing you're dealing with. Whenever problem arise before or during the lease, it is usually legal issue. After you decide which apartment from the offer you like, you only deal with legal matters... Contracts, handover of the apartment, etc. - all legal stuff. So, you need to know how the law in this matter works in the Czech Republic and where your legal barriers are when we talk about lease of property. In general, the lease is governed by the Civil Code - Act No. 89/2012 Coll. In the English version can be found here. Specifically in paragraphs 2201 et seq. Probably the most common group here will be interested in the lease of an apartment, and the previous general arrangement is more specific here in paragraphs 2235 et seq. It can very often happen that some provisions between the lease in general (§2201), and lease of an apartment or house (§2235 et seq.) and the lease agreement will be in conflict. In such a case, you should know that according to the rules of Czech law, what is stated in §2235 et seq. is on top, only if there is nothing regarding the issue, §2201 et seq. will be used (lex speciali derogat legi generali) and only if there is also nothing - what you have in the lease contract will apply. However, this is only true if you are a tenant and what you have in the lease contract is less advantageous for you than what is in the law. If you are a tenant and you have something in the contract that is more advantageous for you, then the contract will be used. Thus, not only does a special code of the law take first place over a general one, it also applies that the law takes precedence over a contract - but only in cases where it is disadvantageous for the so-called "weaker party" - which in this case is the tenant…
Easy, isn't it? And we're only talking about apartment leases. It will be different for subleases and for legal entities, a gale is also very different… It is therefore important to know from the outset what legal relationship you are entering into and so that you know how it will work for you and what your rights and obligations will be in the future.
So what are the basic types of rental agreements you can come across and what are their features? The contracts that I will explain to you later will be: Lease agreement, Apartment or house lease agreement, sublease agreement and we will also look at the gale. This is such a comprehensive topic that we dedicate a separate article to each of them.